Sign Up To Receive
FREE PICKS Daily.
E-Mail Address:
Password: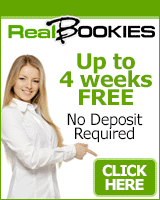 Per Head Bookie Site









?




BEST WINNING STREAKS:
Chip Chirimbes - ALL YEAR SEASON PASS for 365 days
Get ALL of Chip Chirimbes' ALL SPORTS PASS RIGHT HERE! The Las Vegas Hilton Handicapping Champion and 'Big Game Players' daily releases. This includes any and ALL 'Special' Game of the Week, Month or Year releases! Get it ALL FOR THE NEXT 365 days for just $1599. Order now and WIN TODAY!
(TonyK) 3G-Sports - March Madness College and NBA Deal
Huge College Basketball March Madness Pass. The people that have been on this service from this the beginning of the year have enjoyed one of the most profitable runs in the history of sports betting. Our top 10* selections have hit at a 70% clip and coming off one of our best years ever! Whether you play in Vegas or Offshore you can get on board for a full 365 days for just $2500. We've had one of the best runs in 23 years with our top 10* releases. Every sport and every game release is covered by this package and a huge profit is right here for the taking. Tony taps into exclusive resources unavailable to the general public. He uses connections from Las Vegas, New York, the Offshore Islands, along with second to none Sportsbook sources to maximize profits. With TonyK and 3G-Sports, it's all about wins, losses, and solid money management. Tony is one of the most respected and highest rated sports handicapper in the nation. Every sport and every game release is covered by this package and a huge profit is right here for the taking. Get BOTH NBA and College Hoops thru the NCAA Championship Game in April.
Chip Chirimbes
Texas Tech vs. Oklahoma State (NCAAB) - Feb 21, 2018 7:00 PM EST
Play: Point Spread: 4.0/-109 Oklahoma State Play Title: Chip's FREE NCAA Winner
Chip's Top-3 CBK Best Bets Chip Chirimbes the 10-time Basketball Handicapping Champion was 2-1 Tuesday in NCAA action and is 14-6 70% the past 6-days and is a 'Documented 24-9 73% with his Top-Rated' Megabucks. Today, Chip is posting his Top-3 NCAA Best Bet winners with his 'Highest-Rated' ACC Megabucks winner between North Carolina and Syracuse, his SEC Vegas Hotline winner between Georgia and South Carolina and his Big East Power Play winner between Seton Hall and Providence. Get Chip's Top-3 CBK Best Bet Winners for just $69! Chip's FREE NCAA Winner Texas Tech at Oklahoma State 7:00 ET Cowboys (+) over Red Raiders- Texas Tech may have lost more then a basketball game against Baylor Saturday as they will now have to wait on his status as senior guard Keenan Evans who had to leave the game with a toe injury. Both clubs off losses as the No. 6 Red Raiders fell to the Bears and Oklahoma State has lost six of eight and three straight at home including their loss to TCU 90-70. The Cowboys have had their way against the Raiders as hosts posting a 22-4 record against Texas Tech at home. Take OKLAHOMA STATE!
Click here to view all of Chip Chirimbes's premium picks.
Rob Vinciletti

TCU vs. Iowa State (NCAAB) - Feb 21, 2018 8:00 PM EST
Play: Point Spread: 6.5/-110 Iowa State Play Title: Rob V: Hump day NCAAB Comp play
Hump day Power Card led by the Big West Game of the Year going late and a Pair of early 5* Sides on in the Big East. NCAAB BIG 12 Dog below The NCAAB Comp play is on Iowa St plus the 6.5 points at 8:00 eastern. Iowa St has won all 5 here at home in the series with TCU and they have covered 20 of 28 long term with revenge for a loss of 20 or more. The Cyclones have covered 6 straight at home vs an opponent like TCU that has a losing road record. TCU Crushed Iowa St at home earlier in the season shooting over 60%. However, the Frogs are 0-2 in the road vs top 50 teams and 0-7 ats off a win and have failed to cover 7 of 10 as a road favorite from -3 to -7. Iowa St has won 4 of 6 at home vs top 50 RPI Scale teams and the home team in this series has covered 4 straight. Take the points with the Cyclones. On Wednesday the BIG West Game Of the year headlines along with an Early 5* Big East play and a 5* RPI Scale revenge system. Get on the giving end of Hump day. For the NCAAB free play. Take the 6.5 points with Iowa St. RV- GC Sports
Click here to view all of Rob Vinciletti's premium picks.
Winning Streaks

©Copyright 2018 Vegas Top Dogs. All rights reserved. No portion of Vegas Top Dogs may be duplicated, redistributed, or manipulated in any form.