Sign Up To Receive
FREE PICKS Daily.
E-Mail Address:
Password: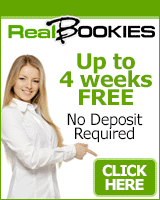 Per Head Bookie Site









?




BEST WINNING STREAKS:
(TonyK) 3G-Sports - TonyK's 7-Day ALL SPORTS Pass
TonyK is the most recognized handicapper in the country, currently #1 in 2018, and one of the top finishers of the NFL Las Vegas Westgate Contest. TonyK & 3G-SPORTS is a veteran and experienced expert sports handicapper. Get his weekly package now for 7 consecutive days of ALL SPORTS for just a low discounted rate of $149. Start collecting that extra paycheck each week!
Doc's Sports - Doc's Seven Day All-Access Pass
Get all the Doc's orders in every sport for 7 days at this ridiculously low price right here on this website! Comes complete with 24/7 online access and support! Everything you need to WIN BIG with this 7 day ALL SPORTS PASS!
Mike Lundin
New York Yankees vs. Texas Rangers (MLB) - May 21, 2018 8:05 PM EDT
Play: Point Spread: 1.5/105 Texas Rangers Play Title:
#MLB FREE PICK FROM MIKE LUNDIN The Rangers will be happy to get back home to Texas following a 3-6 road trip. They were shut out in a 3-0 loss to the White Sox in Chicago on Sunday, but I think they'll give the visiting Bronx Bombers all they can handle here with Bartolo Colon on the mound for the opener of a three-game series. Colon (2-1, 2.82 ERA) is coming off 7 2/3 scoreless innings of four-hit ball at Seattle, his best performance of the season. His career numbers against the Yankees are not great, but we can note that Masahiro Tanaka (4-2, 4.73 ERA) is 0-2 with a 6.38 ERA in four career starts against Texas. He last faced the Rangers in an 11-5 loss on Sept. 8, 2017 in Arlington. This game is the start of a seven-game, seven-day homestand for the Rangers, and I expect them to keep this a close game. Free pick on Texas Rangers +1.5. Mike Lundin has picked 10-3 (77%) L13 TOP RATED NHL MONEYLINE picks after winning with Vegas (+130) Sunday night as part of a 4-1 (80%) ALL SPORTS performance. Mike's looking to put the boosted bankroll to good use right away with a TOP RATED CELTICS @ CAVS *BOOKIE BREAKER* and a 3-PACK OF MLB WINNERS.
Click here to view all of Mike Lundin's premium picks.
Rob Vinciletti

Tampa Bay Lightning vs. Washington Capitals (NHL) - May 21, 2018 8:00 PM EDT
Play: Money Line: -125 Washington Capitals Play Title: Rob V: Monday NHL Comp Play
Monday triple Play card has the MLB A.L. Game of the Month and the NBA Playoff Total of the Month both from perfect systems. NHL Comp Play The NHL Comp play is on Washington at 8:05 eastern. The Caps will try and stave off elimination tonight at home down 3-2 in the series. The Good news is that road teams like Tampa have never won a game 6 in the semi final round if up 3-2 and the visiting team won the first 4 games followed by the host winning game 5. The Caps are 6-1 off 3+ losses and 3-1 when trailing in a series, they are 10-4 vs a team that allowed 2 or less goals and a workman line 25-8 on Mondays. Look for the Caps to put Lightning in a bottle tonight and force game 7. On Monday the 2 headliners plays are the NBA Playoff Total of the Month and the American League Play of the Month, both are backed with undefeated systems from the database. Jump on as we look to start off another big week. For the NHL Free Play. Take Washington. RV- GC Sports
Click here to view all of Rob Vinciletti's premium picks.
Winning Streaks

©Copyright 2018 Vegas Top Dogs. All rights reserved. No portion of Vegas Top Dogs may be duplicated, redistributed, or manipulated in any form.