Sign Up To Receive
FREE PICKS Daily.
E-Mail Address:
Password: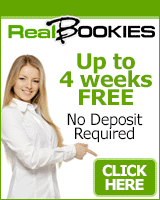 ?





BEST WINNING STREAKS:
Rob Vinciletti - ROB V: 2019-20 FULL Season NFL Subscription
**The ONLY 2 Time OVERALL FOOTBALL LEADER on the SITE * This subscription includes EVERY NFL PREMIUM PICK I release through the Super Bowl! Join now and start cashing in on more winners! Dont miss out get on it NOW
Mike Anthony - Early Bird NFL & College Football Special
** MONEY MAKING ALERT *** NO ONE BETTER THE PAST 5 YEARS! Magic Mike Anthony has hit 60% OR BETTER each of the past 5 Football Seasons. Mike finished last season 63% showing his Dime Players a Profit of over $29,000 and was #1 in LAS VEGAS. This package includes all football from today thru the SUPER BOWL at this incredible price. Get this subscription now and sit back and just let the profits build over the course of the year! Get all his TOP PLAY and TV GAMES with the package for the football season!
Mike Anthony
Florida vs. Miami Florida (NCAAF) - Aug 24, 2019 7:00 PM EDT
Play: Total: 47/-110 Under Rating: 1* FREE Action
Be sure to grab my Premium Pick membership to get all of our highest confidence College and NFL picks throughout the season thru the Super Bowl! Opening Saturday for this rivalry matchup against the spread between Florida and Miami. This has defensive battle potential written all over it with two very strong defenses going against offensive opponents that could be a work in progress, especially along the respective O-lines. Even with the under relatively lower than a lot of totals we're seeing in week one, we still feel the under is going to be the better value bet.
Click here to view all of Mike Anthony's premium picks.
Doc's Sports

Houston Texans vs. Dallas Cowboys (NFL) - Aug 24, 2019 7:00 PM EDT
Play: Point Spread: 0/-110 Houston Texans Rating: 1*
Free Play from Doc's Sports. #271 Take Houston Texans over Dallas Cowboys (7p.m., Saturday, August 24) The Cowboys had a long trip back from the Islands and expect them to be a little rusty in this game. Houston has averaged 29 points per game in their first two exhibition games and that should be good enough to win this game. Dallas is averaging just 11.5 points per game and they have issues with holdouts that could affect how long the starters play in this game. Take the visitor in this battle of Texas. Do not miss out on Doc's Sports weekend football card featuring our strong play of the NFL Preseason (Won this game each of the last two years) and a full slate of winners. Sign-up with one of our many football packages and let 48 years of handicapping experience work for you.
Click here to view all of Doc's Sports's premium picks.
Frank Jordan

Arizona Cardinals vs. Minnesota Vikings (NFL) - Aug 24, 2019 1:00 PM EDT
Play: Point Spread: -6/-110 Minnesota Vikings Rating: 1* Free Football
Minnesota is 2-0 in the preseason as they host 1-1 Arizona. Arizona won week on over the LA Chargers 17-13, but last week Oakland had a plan for Murray and company and executed very well. The final score was 33-26, but Oakland scored the first 26 points of the game including a safety and Murray went just 3 for 8 for 12 yards and was sacked twice. Minnesota won their two games 34-25 over New Orleans and 25-19 over Seattle and Cousins looks sharper than in his first year in purple. Thus far this preseason he is 10 of 12 for 173 yards, a touchdown and no interceptions. After the slow start Cousins did finish with decent numbers with over 4,200 yards, 30 touchdowns and 10 interceptions with Minnesota finishing with a 8-7-1 record, but it was a step back after winning the division and an appearance in the conference championship game. In this one look for it to be a cake walk for Minnesota at home as Arizona is still trying to find their way on offense in a Minnesota 33-13 win. Play Minnesota
Click here to view all of Frank Jordan's premium picks.
Rob Vinciletti

Hamilton Tigercats vs. B.C. Lions (CFL) - Aug 24, 2019 10:00 PM EDT
Play: Total: 47.5/-110 Under Rating: 5* RV: CFL Saturday comp play
Saturday Triple Pack 2 NFLX Totals and NCAAF Florida at Miami on ESPN. MLB Executive Level TIER 1 Headlines bases. CFL Play below. The CFL comp Totals Play is on the Under in the Hamilton at British Columbia game at 10:00 eastern. This game fits a perfect totals system that pertains to non conference road favorites in games played on a Saturday. The system is perfect to then under since 2009. BC has played under the last 2 as a home dog in this range, 8 of 8 vs a winning team and 9 of 10 in August games. They have trouble scoring at just 15 points per game at home and will struggle once again against a Hamilton defense that allows just 20 points per game on the road. Hamilton has played under in 6 of 8 on Turf, 4 of 5 off a win and 4 of 5 vs non conference teams. Look for this game to stay under. On Saturday we have ESPN Miami vs Florida side, an MLB Executive level TIER 1 Play and 2 Powerful Week NFLX Totals. For the free play take Hamilton and BC Under tonight. RV- GC Sports
Click here to view all of Rob Vinciletti's premium picks.

Winning Streaks




©Copyright 2019 Vegas Top Dogs. All rights reserved. No portion of Vegas Top Dogs may be duplicated, redistributed, or manipulated in any form.