Sign Up To Receive
FREE PICKS Daily.
E-Mail Address:
Password: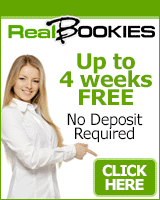 Per Head Bookie Site









?




BEST WINNING STREAKS:
Matt Fargo - Fargo's All-Inclusive Monthly Pass
You asked for it and here it is! Get every play released from Matt Fargo for an entire month! This includes every play in every sport! This is a layup!
Sean Higgs - Sean's 30-day ALL ACCESS PASS
There is no better time to get on to Mr. Money's Monthly Steal then now! ALL SPORTS, You get NFL, CBB, NBA, NHL and MLB. No tiers, No level. Just WINNERS
Dave Cokin
Northern Illinois vs. Western Michigan (NCAAF) - Nov 20, 2018 7:00 PM EST
Play: Point Spread: -5.5/-109 Northern Illinois Rating: 3*
This is a kind of a nothing regular season finale. There's the rivalry factor, but aside from that it's a game with little meaning. Northern Illinois will play Buffalo for the MAC title next week. Western Michigan got its sixth win some time ago. They haven't won since, as their starting QB got hurt, but the Broncos managed to get that sixth win before he got hurt. I would lean Huskies here. Obviously, the game next week is far more meaningful. But I'm quite sure head coach Rod Carey doesn't want to be heading into that battle on a two game losing streak, and I'm also quite sure the intense Carey was less than delighted about the way his team played offense last week. That's about all I have here, perhaps a bit of extra motivation for the better team in terms of avoiding negativity with the title game on deck. Play N ILLINOIS!
Click here to view all of Dave Cokin's premium picks.
Doc's Sports

Kansas State vs. Iowa State (NCAAF) - Nov 24, 2018 7:00 PM EST
Play: Point Spread: 14.0/-109 Kansas State Rating: 1*
Free Play from Doc's Sports. Take #207 Kansas State Wildcats over Iowa State Cyclones (7p.m., Saturday, November 24 FS1) This is a must win game for the Wildcats in order to become bowl eligible and it might be the last game for Bill Snyder as coach. Iowa State laid an egg last week in Austin and lost out of their chance to reach the Big 12 Championship Game next week. I expect there to be a carryover effect into this game and giving two touchdowns in just too many points. The underdog is 4-0 in the last 4 meetings. Kansas State is 20-9 ATS (1 push) in their last 30 road games against a team with a winning home record. Do not miss out on Doc's Sports Weekend football card. A pair of top play winners last Saturday and Sunday and now is the time to jump on board with a veteran handicapper that has been in business since 1971.
Click here to view all of Doc's Sports's premium picks.
(TonyK) 3G-Sports

Sacramento State vs. UC Davis (NCAAB) - Nov 20, 2018 10:05 PM EST
Play: Point Spread: 0.0/-115 UC Davis Rating: 1* FREE
I expected the line to be a lot higher here. The teams both return 4 starters with the difference being the Aggies off a 22 win season while the Hornets off a 7-25 year. Davis is off to a 1-4 start but 3 of their 4 losses came as a dog and played at Arkansas and the last 2 games at Texas. UC Davis is playing their 6th game while Sacramento St is playing their SECOND as they had last Friday's game cancelled because of air quality UC Davis gets the call here as our comp play.
Click here to view all of (TonyK) 3G-Sports's premium picks.

Winning Streaks




©Copyright 2018 Vegas Top Dogs. All rights reserved. No portion of Vegas Top Dogs may be duplicated, redistributed, or manipulated in any form.