Sign Up To Receive
FREE PICKS Daily.
E-Mail Address:
Password: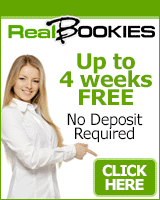 Per Head Bookie Site









?




BEST WINNING STREAKS:
(TonyK) 3G-Sports - TonyK's 7-Day ALL SPORTS Pass
TonyK is the most recognized handicapper in the country, currently #1 in 2018, and one of the top finishers of the NFL Las Vegas Westgate Contest. TonyK & 3G-SPORTS is a veteran and experienced expert sports handicapper. Get his weekly package now for 7 consecutive days of ALL SPORTS for just a low discounted rate of $149. Start collecting that extra paycheck each week!
Doc's Sports - Doc's Seven Day All-Access Pass
Get all the Doc's orders in every sport for 7 days at this ridiculously low price right here on this website! Comes complete with 24/7 online access and support! Everything you need to WIN BIG with this 7 day ALL SPORTS PASS!
Doc's Sports
Pittsburgh Pirates vs. Cincinnati Reds (MLB) - Jul 21, 2018 7:10 PM EDT
Play: Total: 9.5/102 Over Play Title:
Free MLB Baseball Prediction From Doc's Sports: Take 'Over' Pittsburgh at Cincinnati (7 p.m., Saturday, July 21) Football packages are available and I am excited for this coming season! I am looking forward to the return of my NFL 411 System, the greatest football betting system in the country and the only documented 60% NFL betting system in the United States over the last 10 years. The NFL 411 System has produced 9 of 10 winning years all on its own and I am looking for another big year. As for this total, I see two starters that are going to get hit hard. Anthony DeSclafani has a 5.32 ERA for the Reds this year. DeSclafani shut down the Pirates the last time he faced them. He only gave up two runs in six innings on June 17. But I think the Pirates will adjust. DeSclafani has gone 'over' in six straight games and eight of his last 10 starts. Nick Kingham is 6-3 against the total in his last nine starts. The rookie has really struggled on the road, posting a 6.41 ERA away from home in four starts. The Reds were hot before the All-Star Break and I think their offense will keep scoring runs. Play 'over' here.
Click here to view all of Doc's Sports's premium picks.
Chip Chirimbes

Atlanta Braves vs. Washington Nationals (MLB) - Jul 21, 2018 7:05 PM EDT
Play: Money Line: -138 Washington Nationals Play Title: Chip's FREE MLB Winner
Chip's MLB 'Top-Rated' Megabucks Winner (SF/A's) 'Five-time' Las Vegas Baseball Handicapping Champion Chip Chirimbes is posting his 'Top-Rated' Megabucks' Best Bet winner Saturday between San Francisco and Oakland. Get this Best Bet winner for only $39! Chip's FREE MLB Winner Atlanta at Washington 7:05 ET Nationals over Braves- The most over-rated' team in MLB has dropped below the break-even mark as the Nationals have fallen to 48-49 and have lost six of their last 10. Atlanta just keeps rolling along posting a respectable 28-22 road record and a dominating 28-14 in the NL East. Washington is minus-3 at home and will be sending Gio Gonzalez (6-6, 3.72 ERA) has always struggled against the Braves posting a 5-11 lifetime mark while Atlanta starter Sean Newcomb (8-5, 3.51) is 1-2 lifetime against the Nats and 0-3 in his last three starts. In a Saturday up-rising the Nationals get it done...take WASHINGTON!
Click here to view all of Chip Chirimbes's premium picks.
Rob Vinciletti

Minnesota Twins vs. Kansas City Royals (MLB) - Jul 21, 2018 7:15 PM EDT
Play: Total: 9.5/104 Over Play Title: Rob V: Saturday MLB Comp Play
Saturday card has the highest rated 6* CFL Totals Play from our top Totals system. There is also a powerful MLB Card with a top 5* play. MLB Comp Play below The MLB comp play is on the over in the Minnesota at KC Game at 7:15 eastern.These two have played some higher scoring games this season and both pitchers have struggled. Lynn for the Twins has a 7+ road era and has pitched over in 8 of 9 away. He has a 5.09 era vs KC and has pitched over in his last 3 against them. Junis for KC has gone over in 2 of 3 vs Minnesota and has a 5.58 home Era. The Twins are 5-0 over on Saturdays and 23 of 31 over vs .400 or less teams. KC is 5 of 6 over in game 2 of a series and 4 of 5 over vs losing teams. Look for this game to play over. On Saturday we have a huge 6* Canadian Football league total from our best totals system and a 5* MLB Power system play headlining the bases card. For the MLB Free play. Take KC and Minnesota over the total. RV- GC Sports
Click here to view all of Rob Vinciletti's premium picks.

Winning Streaks




©Copyright 2018 Vegas Top Dogs. All rights reserved. No portion of Vegas Top Dogs may be duplicated, redistributed, or manipulated in any form.