Sign Up To Receive
FREE PICKS Daily.
E-Mail Address:
Password: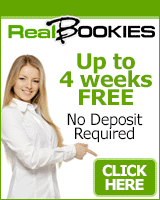 BEST WINNING STREAKS:
Jeff Hochman - Jeff's One Month All Sports Package--Most Popular
**Buy one month get month free. No discount code needed. It's automatic and only available for a limited time. Offer ends October 31st.** Special Discount Rate for 30 consecutive days of Jeff's (JH-Sportsline) All Sports Package-- Jeff is a proven winner with over 20 years handicapping experience. The former odds-manager will make you a fortune in the NFL, College Football, NHL, MLB, NBA & College Hoops. Top-rated 10 unit gems are 143-79 L222, 158-87 L245, and 216-110 last 326 all sports combined. This package is guaranteed to show you a profit.
(TonyK) 3G-Sports - NHL Hockey Season Pass(#1 Hockey Expert +$4919)
This guy is by far the BEST there is in NHL HOCKEY! The #1 Hockey Expert showing a HUGE PROFIT of +$4919 last 5 years combined. He always starts the season STRONG especially at the beginning when the lines are soft. When it comes to Hockey this guy gets the GOLD. Take advantage of the FULL SEASON HOCKEY SPECIAL for ONLY $599. -That's less than $65/month. Iceman Hockey. Don't miss the first few weeks when ICEMAN does very well and averages only 1 Pick/Day. You'll get the ICEMAN daily picks each day right here for just $599. I have direct Access to the ICEMAN'S picks who is an X-Player from the NHL and Does Extremely well, averaging only 1 Pick/Day. You'll get the ICEMAN daily picks!
Mike Anthony
San Francisco 49ers vs. Green Bay Packers (NFL) - Jan 22, 2022 8:15 PM EST
Play: Point Spread: 6.5/-120 San Francisco 49ers Rating: 1* FREE
The 49ers managed to take down the Cowboys last week in the Wildcard round and now get to head into Green Bay. Jimmy Garoppolo has a slightly sprained shoulder and continues to deal with his thumb issue and did not play well against Dallas passing for only 172 yards and one INT despite not being sacked or really pressured much. This should be a battle with a lot of FG's so the underdog is looking tasty. Take the 49ers and the points in this one as our free pick on this game as I think they will keep things very close with their running game and much better defense.
Click here to view all of Mike Anthony's premium picks.
Jeff Hochman

Los Angeles Rams vs. Tampa Bay Buccaneers (NFL) - Jan 23, 2022 3:00 PM EST
Play: Point Spread: 3/-120 Los Angeles Rams Rating: 1* Jeff's Free NFL Sunday selection
1*LA Rams +3

The Rams (5* best bet winner) defeated the Buccaneers earlier this season when Tampa Bay was much healthier. It's always scary betting against the GOAT, hence the 1* rating. He beat me last week. The Eagles were a complete dumpster fire. The Rams are a buttoned-up franchise with a solid foundation. Tom Brady doesn't like pressure up the middle and the Rams are really good at that. This is more of a hunch play. If you like the other side, I wouldn't argue you off it. I still think we're getting 1 point of value. Take the underdog!
Click here to view all of Jeff Hochman's premium picks.
Winning Streaks

©Copyright 2022 Vegas Top Dogs. All rights reserved. No portion of Vegas Top Dogs may be duplicated, redistributed, or manipulated in any form.