Sign Up To Receive
FREE PICKS Daily.
E-Mail Address:
Password:





Bet Sports Online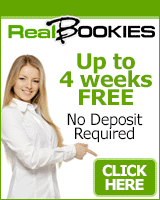 BEST WINNING STREAKS:
Jeff Hochman - Jeff's 2021 NHL Full Season Package--HOT
**7x Top 10 NHL handicapper!**

**Early Bird**Jeff (JH-Sportsline) is now an 8-time NHL handicapping champion after ranking #1 in win percentage and net profit at The Sports Monitor of OK last season. Quality over Quantity. Jeff will average about 2-4 NHL selections per week. If you like a high ROI (return on investment) with very little risk than jump on board. Jeff has shown a profit in 17 of the past 22 Hockey seasons fully documented. Save $200 if you sign up on or before Jan. 12th, 2021. Just $599 (early bird) for every selection thru the Stanley Cup Finals. Reg. price $799 once the season begins. 100% Profit Guaranteed!
Hollis Harvard - Monthly Package ALL picks
Get all of Harvard Hollis for a month. That's four (4) weeks of WINNERS. Normal game by game service cost $804 for the month. This WIN and SAVE SPECIAL....Takes it to a low special rate of ..........just $222.........Get all Harvard's write ups. Get all of Harvard's thinking. This is like an ADVANCE PHD.....The Class of 2018 College of Harvard. He will teach you what to look for...what to zero in on. What the Oddsmakers are thinking. The public games to avoid and WINNER after WINNER after WINNER Become a member with this four (4) week Harvard Degree!! Just $222 for your diploma, savings and four (4) weeks class of incredible WINNERS!!
Doc's Sports
Texas vs. Oklahoma (NCAAB) - Mar 4, 2021 9:00 PM EST
Play: Point Spread: 2/-108 Texas Rating: 1*
Free Play from Doc's Sports. Take Texas over Oklahoma (9p.m., Thursday, March 4 ESPN) The Big 12 is finishing with a bang as the regular season comes to a close. The Longhorns are in a brutal stretch having to close the season with 4 straight road games, but they will be up for this game. Oklahoma already beat them in Austin this season and I feel Texas is too talented of a team to lose twice in one year to Oklahoma. We are getting points in this game and feel it will come down to the wire and Texas will come out on top. Do not miss out on Doc's Sports weekend football card, featuring top plays in all sports. Jump on board now and let 49 years of handicapping experience work for you.
Click here to view all of Doc's Sports's premium picks.
Rob Vinciletti

Chelsea FC vs. Liverpool (Soccer Europe) - Mar 4, 2021 3:15 PM EST
Play: Total: 2.5/-125 Over Rating: 1* Rob V: Comp Play
Thursday Card has the NBA First Half Play of the Year with a 100% System dating to 1995, the NHL Total of the Week and College hoops. English Premier League Comp play below. The Soccer comp play at 3:15 eastern is on the over 2.5 goals in the Chelsea at Liverpool match. This game should play over here as Chelsea has just one clean sheet here in the last 12 vs Liverpool. Chelsea have scored 2 or more in 3 of the last 5 matchups between the two. Chelsea will have a slight edge here at home. However Liverpool will find the back of the net at least once here. One of these team will core multiples and get this one over the total. On Thursday the NBA 1ST Half Play of the Year Headlines hoops along with NCAAB and the NHL Total of the week. NHL has been hot and ranked top 5 on several boards. . For the EPL Soccer comp play over 2.5 Liverpool at Chelsea. Rob V- GC Sports
Click here to view all of Rob Vinciletti's premium picks.
Winning Streaks

©Copyright 2021 Vegas Top Dogs. All rights reserved. No portion of Vegas Top Dogs may be duplicated, redistributed, or manipulated in any form.