Sign Up To Receive
FREE PICKS Daily.
E-Mail Address:
Password: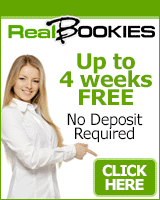 Per Head Bookie Site






BEST WINNING STREAKS:
Sean Higgs - Sean's 7 Day Cash (All-Sports)
Stop looking at other cappers people!! If you are looking to make money long-term, across the board in ALL SPORTS, I'm your guy. Start building your bankroll today $
Doc's Sports - Doc's Seven Day All-Access Pass
Get all the Doc's orders in every sport for 7 days at this ridiculously low price right here on this website! Comes complete with 24/7 online access and support! Everything you need to WIN BIG with this 7 day ALL SPORTS PASS!
Mike Anthony
St Johns vs. Marquette (NCAAB) - Feb 21, 2017 8:00 PM EST
Play: Point Spread: -11.0/-110 Marquette Play Title: Free Play
Marquette Luke Fischer has the natural instincts of a great center and over the last month or so - he has been fantastic with defending the rim. St. John's cannot defend the big man of Marquette, or stop their balanced attack. Marquette is looking for vengeance after their blowout loss earlier to St. John's. The St. John's defense has not been anything to be overly worried about. 10 games with giving up 80+ points - this isn't going to frighten too many teams. They lack a real stopper or a real leader to get them ignited. Coach Mullin has to get them up and ready to face an angry Marquette team - but on the other end, Steve Wojciechowski is far from ready to let that happen. Marquette wins by 14-20 points
Click here to view all of Mike Anthony's premium picks.
Doc's Sports

Evansville vs. Wichita State (NCAAB) - Feb 21, 2017 8:00 PM EST
Play: Point Spread: -19.5/-110 Wichita State Play Title:
Free Play from Doc's Sports. #536 Take Wichita State over Evansville (8 pm ESPN 3) The Shockers are on a mission having lost just one game since December 18th and will earn at least a share of the MVC with a win in their next two games. They have not had many competitive games of late and already beat Evansville by 17 points in Indiana earlier this season. The Purple Aces are usually one of the strong teams in the league but have fallen off a cliff this season with a 5-11 record including a loss at Bradley last time out. Evansville is 4-11 ATS in their last 15 road games. Wichita State is 51-25 ATS (1 push) in their last 77 conference games. Doc's Sports has been perfect the last two days of action in college basketball including a Top Play winner on Saturday as North Carolina destroyed Virginia. Sign-up for this Super Tuesday card and let 45 years of handicapping experience work for you.
Click here to view all of Doc's Sports's premium picks.
Winning Streaks

©Copyright 2017 Vegas Top Dogs. All rights reserved. No portion of Vegas Top Dogs may be duplicated, redistributed, or manipulated in any form.