Sign Up To Receive
FREE PICKS Daily.
E-Mail Address:
Password: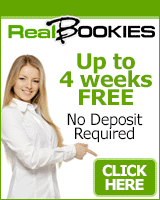 (TonyK) 3G-Sports
2023 is here and we are geared up for a HUGE season! We are #1 in Net Profit the past 7 years by The National Sports Monitor. Building our bankroll each week and collecting that extra paycheck.
Tony Karpinski is the leading sports handicapper in the world. During his professional 25 year run, Tony continues his consistent returns to his clients by stressing two major principles to sports gambling: research and discipline. He analyzes match-ups with emphasizes game-specific detail, trends, coaching, scouting and current odds. He is an expert handicapper and manages the VegasTopDogs Network. On this website you will have exclusive access to the selections of some of the top sports gamblers in the world.

TonyK has won several handicapping contests especially in football and basketball, as he finished in the top 10 in the renowned NFL Las Vegas Westgate Super Book Contest. TonyK is the former odds-maker at PicksPal and has won several Handicapping Contests Wins and at the Sports Monitor, which have made him a sought-after expert

The Nation's most well known Handicapper
Handicapping sporting events successfully requires a huge time commitment and unwavering dedication. I determine the viability of teams by studying game action, box scores, personnel, coaches, stats, trends, past history, game conditions and current strengths and weaknesses to create the most comprehensive picture of likely outcomes.<.
If you're looking for a consistent winner
you owe it yourself to check out TonyK and 3G-Sports today!
HOT STREAKS
• MLB 1386-1093-69 (56% for +$17353) Last 2548 - All Picks
• NHL 593-426-15 (59% for +$17572) Last 1034 - Premium Picks
• All Leagues 6565-5686-308 (54% for +$27687) Last 12559 - Premium Picks
• All Leagues 5133-4347-253 (55% for +$26267) Last 9733 - All Picks
• NCAAF 570-459-27 (56% for +$34682) Last 1056 - Premium Picks

Thursday, February 02, 2023
Oregon vs. Arizona (NCAAB) - 10:30 PM EST
Premium Pick
Pick: Point Spread: -8/-110 Arizona Rating: 5* 5*
Win
No Analysis

©Copyright 2023 Vegas Top Dogs. All rights reserved. No portion of Vegas Top Dogs may be duplicated, redistributed, or manipulated in any form.