Sign Up To Receive
FREE PICKS Daily.
E-Mail Address:
Password: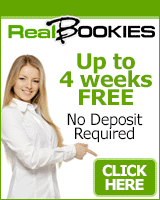 Damian Sosh
Looking forward to getting all of our sports back!
Damian Sosh might be a fairly new face to the capping industry but he has been crushing the books for well over a decade and now he is making his investments available to you. Damian has always known that sports would be involved in his life one way or another. Like many of us, he grew up playing and loving sports. Once his playing days ended he got involved in coaching but that too had to eventually come to an end. Watching sports was not enough for Damian. The thrill of competing was not there. This is when he decided to get his career started as a professional handicapper. Having played and coached earlier in life he already had some extra insight into betting lines. However, he knew that it would take a lot of hard work if he wanted to be successful and make a career out of handicapping. He began researching and studying. He collected information and learned about teams, players, coaches, trends, what the line movement is telling him and whether that movement means anything. If you can think of it he has researched it. This tireless work ethic is what has allowed him to become a successful handicapper. His numbers speak for themselves. Other than hard work, the key to becoming a winner in this business is proper money management. He stresses money management. Never wager above your means. Sports betting is not a get rich quick scheme. It takes time and with Damian you will definitely see a profit. Get on board with Damian Sosh and start building that bankroll!

Thursday, February 02, 2023
Los Angeles Lakers vs. Indiana Pacers (NBA) - 7:10 PM EST
Premium Pick
Pick: Point Spread: -1/-110 Los Angeles Lakers Rating: 10* DAMIAN'S 10* NBA VEGAS GOLD
Push

Click Here to View Pick Analysis

©Copyright 2023 Vegas Top Dogs. All rights reserved. No portion of Vegas Top Dogs may be duplicated, redistributed, or manipulated in any form.