Sign Up To Receive
FREE PICKS Daily.
E-Mail Address:
Password: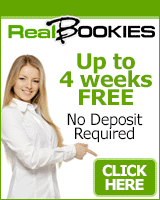 Chase Diamond
Platinum Club 264-179 60% Winners 2015-23
Chase Diamond began handicapping professionally in 2006 back then it was a email base business and being fresh out of school it was more part time then it was full time. But times have changed literally from the time he wakes up t 730 am until he closes down shop at 8 pm he works on handicapping around the clock. Chase started out working for others behind the scenes at many offshore books and then with a few major websites. He then decided to start his own sports investment service. He has become one of the top sports handicappers on the internet winning many major top ten handicapping awards. Handicapping sporting events today takes a huge time commitment and unwavering dedication to success. Chase determines the viability of teams by studying game action, box scores, personnel, coaches,stats,trends,past history, game conditions and weaknesses to create the most comprehensive prediction of that game's outcome. Chase loves to zero in on just the right underdog, and dislikes being on heavy public favorite teams. Sports handicapping is a formula of putting together as many winning trends and edges as possible to allow for the best chance of winning in this industry. Chase came up with a personal slogan for his clients that's simple: "Trust in Chase Diamond"- and it couldn't hold anymore truth because thousands of clients trust in Chase every month to bring them home a nice profit. Games are rated on the scale below and I recommend betting 100 dollars per unit for big bettors and 10 dollars per unit for the smaller guys. 10* Top Play 9* Very Strong Play. Below are some of my more recent sports handicapping records. 2011 CFB 75-55 58% +14,170 2016 CFB 78-55 59% +17,920 2012 MLB 205-150 58% +14,170 2013 MLB 288-225 57% +11,850 2014 MLB 319-245 57% +36,680 2015 MLB 316-256 56% +27,340 2012-13 NBA 129-103 56% +15,090 2013-14 NBA 156-115 58% +24,590 2015-16 NBA 119-105 54% +4,540 2013-14 NFL 66-43 60% +16,120 2014-15 NFL 77-63 56% +6,500 2015-16 NFL 67-55 55% +5,100 2017 NFL Regular Season 66-42 61% +19,520 dollars

Thursday, February 02, 2023
Santa Clara vs. Gonzaga (NCAAB) - 11:00 PM EST
Premium Pick
Pick: Point Spread: -13.5/-110 Gonzaga Rating: 10* CD Sports 10* West Coast Conference GOY
Win

Click Here to View Pick Analysis

©Copyright 2023 Vegas Top Dogs. All rights reserved. No portion of Vegas Top Dogs may be duplicated, redistributed, or manipulated in any form.