Sign Up To Receive
FREE PICKS Daily.
E-Mail Address:
Password: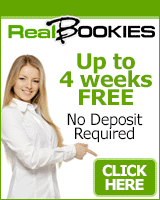 Per Head Bookie Site









?




Chase Diamond
Platinum Club 189-125-2 60% in 2015-18. 2-0 Yesterday as we look to get back to white hot status. Just one major MLB play as I look to keep rolling.
Chase Diamond began handicapping professionally in 2006 back then it was a email base business and being fresh out of school it was more part time then it was full time. But times have changed literally from the time he wakes up at 730 am until he closes down shop at 8 pm he works on handicapping around the clock. Chase started out working for others behind the scenes at many offshore books and then with a few major websites. He then decided to start his own sports investment service. He has become one of the top sports handicappers on the internet winning many major top ten handicapping awards. Handicapping sporting events today takes a huge time commitment and unwavering dedication to success. Chase determines the viability of teams by studying game action, box scores, personnel, coaches,stats,trends,past history, game conditions and weaknesses to create the most comprehensive prediction of that game's outcome. Chase loves to zero in on just the right underdog, and dislikes being on heavy public favorite teams. Sports handicapping is a formula of putting together as many winning trends and edges as possible to allow for the best chance of winning in this industry. Chase came up with a personal slogan for his clients that's simple: "Trust in Chase Diamond"- and it couldn't hold anymore truth because thousands of clients trust in Chase every month to bring them home a nice profit. Games are rated on the scale below and I recommend betting 100 dollars per unit for big bettors and 10 dollars per unit for the smaller guys. 20* Top Play 15* Very Strong Play. Below are some of my more recent sports handicapping records. 2011 CFB 75-55 58% +14,170 2016 CFB 78-55 59% +17,920 2012 MLB 205-150 58% +14,170 2013 MLB 288-225 57% +11,850 2014 MLB 319-245 57% +36,680 2015 MLB 316-256 56% +27,340 2012-13 NBA 129-103 56% +15,090 2013-14 NBA 156-115 58% +24,590 2015-16 NBA 119-105 54% +4,540 2013-14 NFL 66-43 60% +16,120 2014-15 NFL 77-63 56% +6,500 2015-16 NFL 67-55 55% +5,100 2017 NFL Regular Season 66-42 61% +19,520 dollars
Sunday, April 22, 2018

Pittsburgh Pirates vs. Philadelphia Phillies (MLB) - 1:35 PM EDT
Premium Pick
Pick: Money Line: -133 Philadelphia Phillies Pick Title: Chase's 20* MLB MAX BET
Win

Click Here to View Pick Analysis

Boston Celtics vs. Milwaukee Bucks (NBA) - 1:00 PM EDT
Premium Pick
Pick: Point Spread: 4.5/-104 Boston Celtics Pick Title: Chase's 20* NBA VEGAS INSIDER
Win

Click Here to View Pick Analysis

View Previous Five Days' Picks




Last 7 Days' Results

• MLB 2018 11-8 (58% for +$311)




Last 30 Days' Results

• All Leagues 58-40-4 (60% for +$1286)

• MLB 2018 38-22-2 (64% for +$1229)

• NCAAB 2017 7-3 (70% for +$380)


>>> Click here to read about our guarantee policy and customer loyalty program featuring Bonus Bucks <<<



Chase's 20* MLB RL Extreme
Chase Diamond is on an impressive 136-95 (59%) run over his last 236 MLB picks! Join the same handicapper that has made $1,000/game bettors $25,000 since July 17, 2017 with his spread on Indians v. Orioles!


Chase's 20* NBA OFFSHORE INSIDER
***OFFSHORE RED HOT INFO***Chase Diamond is tearing up the sports books and he has a game that you can avoid the massive public trap on Tuesday Night. 14-7 67% in his last 21 NBA side plays. Don't miss this 100% guaranteed big money winner.



---

---

7 Days of Chase Diamonds Plays
Get 7 days of all plays for just 159.99


30 DAYS OF CHASE DIAMOND
New Lower price Get all plays for 30 days from the one of the best and hottest handicappers in the World.


Chase Diamond Year Pass
You'll learn how the pros make a living via sports betting with EVERY PLAY released over the next 365 days. We are so sure we'll profit that we GUARANTEE it with another YEARLY package if we don't end the season showing you a profit.






Free Sports Game Preview and Prediction: Atlanta Braves vs. Chicago Cubs (MLB)
Apr 13, 2018

Free Sports Game Preview and Prediction: Atlanta Braves vs. Chicago Cubs

Friday, April 13, 2018 2:20 PM

Play: Money Line: -213 Chicago Cubs

This game features the 7-5 Atlanta Braves and the 6-6 Chicago Cubs. Now let me first say I would never put this game as a premium play because the juice is way to high but if you enjoy parlays it is a nice add to a 2 game parlay as I see the Cubs get ...

read more

---

Free Sports Game Preview and Prediction: Houston Rockets vs. Oklahoma City Thunder (NBA)
Mar 6, 2018

Free Sports Game Preview and Prediction: Houston Rockets vs. Oklahoma City Thunder

Tuesday, March 06, 2018 8:00 PM

Play: Total: 221.5/-110 Under

This game features the 49-13 Rockets at the 37-28 Thunder. The over in this game might be the squarest play in the NBA tonight. This total is up around 3 points from where it opened at and at this point I can't not bet it. Last games with these ...

read more

---




Sorry, there are no free picks available at this time. Please check back again.

Chase Diamond Release Times
All plays posted by 11am. Monday through Saturday Sunday by 10 a.m.
Chase Diamond Rating System
10 unit play on here is my 20* 8 unit play on here is my 15*
Chase Diamond Money Management
I ask all of my clients to bet 100.00 per 1* for large bankrolls and 50.00 for the smaller account.

Winning Streaks




©Copyright 2018 Vegas Top Dogs. All rights reserved. No portion of Vegas Top Dogs may be duplicated, redistributed, or manipulated in any form.