Sign Up To Receive
FREE PICKS Daily.
E-Mail Address:
Password: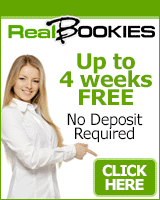 Per Head Bookie Site






BEST WINNING STREAKS:
NCAAF: 33-14-0 71% $1778 L47 - HUge College Run - Kyle Hunter
NFL: 18-7-0 72% $1095 L25 - Red Hot in the NFL - Sean Higgs
MLB: 25-7-1 79% $1466 L33 - The MLB Expert! - Jesse Schule
NFL: 11-3-0 79% $776 L14 - NFL Heating Up! - Lou Lacerda
NFL: 5-0-0 100% $501 L5 - 5 straight in the NFL - Jeff Hochman
MLB: 4-0-0 100% $526 L4 - 4 straight in the MLB Playoffs - John Ryan
Lou Lacerda - LOU LACERDA - PUCK PASS
Lou was one of the top three NHL capers on this site last season and you can Get every play Lou locks in for the entire season. Including playoffs and STANLEY CUP WINNER. ALL THIS FOR ONE LOW PRICE
(TonyK) 3G-Sports - Iceman NHL Hockey Season Pass
This guy is by far the BEST there is in NHL HOCKEY! The Iceman always Starts the season STRONG especially at the beginning when the lines are soft. Take advantage of the FULL SEASON SPECIAL for ONLY $499. That's less than $65/month. Iceman Hockey. Don't miss the first few weeks when ICEMAN does very well... I have direct Access to the ICEMAN'S picks who is an X-Player from the NHL and Does Extremely well, averaging only 1 Pick/Day. You'll get the ICEMAN daily picks!
Mike Lundin
San Antonio Spurs vs. Golden State Warriors (NBA) - Oct 25, 2016 10:35 PM EDT
Play: Point Spread: -9.0/-105 Golden State Warriors Play Title:

#NBA Free Pick from Mike Lundin
Play: Golden State Warriors
Rating: 5*

The Golden State Warriors were unstoppable for most part of the regular season last year, particularly at home, but they came up short in the finals losing to the Cavs in seven games. They'll be hungry for revenge, and they're coming off a dominant preseason. 

The Warriors have strengthened their already NBA-best offense with Kevin Durant from OKC during the offseason, and I think they'll win big when hosting the San Antonio Spurs in the season opener Tuesday night. The Warriors are 12-4 ATS in their last 16 home at Oracle Arena and they'll face a Spurs team that might not be quite as strong as in previous years. 

San Antonio has lost future Hall of Famer Tim Duncan to retirement, and guard Danny Green is expected to miss the first three weeks of the season. I don't think the Spurs can match up with the Warriors here in the season opener.

Click here to view all of Mike Lundin's premium picks.
Jim Feist

Ottawa Senators vs. Vancouver Canucks (NHL) - Oct 25, 2016 10:05 PM EDT
Play: Total: 5.5/-125 Under Play Title: Jim Feist's NHL Comp Pick - Tuesday
10/25 07:05 PM NHL (67) OTTAWA SENATORS VS (68) VANCOUVER CANUCKS. Take: UNDER THE TOTAL. Reason: Your free pick for Tuesday, October 25, 2016, comes in the NHL as Ottawa heads to Vancouver. Ottawa comes off a 4-1 loss at home to Tampa Bay with a power play ranked #28. The Under is 5-2 in the Senators last 7 road games vs. a team with a home winning percentage of greater than .600. Vancouver's hot start has been keyed by defense, #4 in the NHL in goals allowed, but just #26 in goals scored. The Under is 5-2-3 in the Canucks last 10 home games. Play Ottawa/Vancouver UNDER the total.
Click here to view all of Jim Feist's premium picks.
Doc's Sports

Cincinnati vs. Temple (NCAAF) - Oct 29, 2016 3:30 PM EDT
Play: Point Spread: 7.5/-110 Cincinnati Play Title:
Free Play from Doc's Sports. #129 Take Cincinnati Bearcats over Temple Owls (Saturday 3:30 pm CBSSN) Temple is coming off an impressive victory last week against USF but I think that is more of an anomaly. This team still have major issues and they do not warrant being this big of a favorite against anybody in the conference. Cincinnati is a classic underachieving team but they still have a ton of talent and they are coming off a victory last week against East Carolina. The Bearcats have been covering the spread in 70% of their games played during the month of October (10 game sample). I fully expect them to take this game down to the wire and we will collect with whoever comes out on top. Do not miss out on Doc's Sports weekend football card. Doc is a trusted leader in the sports handicapping business since 1971 and is one of the few selection services to withstand the test of time.
Click here to view all of Doc's Sports's premium picks.
Jimmy Boyd

New York Knicks vs. Cleveland Cavaliers (NBA) - Oct 25, 2016 8:05 PM EDT
Play: Point Spread: -9.5/-105 Cleveland Cavaliers Play Title: Free Pick on Cavs -9.5
Free Pick on Cavs - I don't think Cleveland is going to be a great bet early in the season, as they aren't all that concerned about their regular season record. However, I do think they come to play tonight at home in the opener. The players have been looking forward to getting their rings and hanging the banner in Quicken Loans for quite some time. They know this moment means a lot to their fans and I think they are going to make a point of not disappointing them. As for the Knicks, I just don't think the moves the Knicks made in the offseason are going to pay off, at least not right away. New York added in 3 new starters with Derrick Rose, Joakim Noah and Courtney Lee. Rose the big addition barely played in the preseason dealing with a civil trial in LA. I'm not saying this team can't end up being good, I just think it's going to take some time for them to build up some chemistry. Similar to what we saw in Miami, when James and Bosh joined forces with Wade, though I don't think the Knicks have the potential of being a series title contender. While New York is trying to figure out how to play with each other, Cleveland basically brings back the same team from last year, who was sensational down the stretch. Keep in mind it's not just the offense where teams like the Knicks need time to gel, it's also on the defensive side of the floor. Adding to that, is the fact that I don't feel NY has anyone to matchup with James and keep him from doing whatever he wants. Take Cleveland!
Click here to view all of Jimmy Boyd's premium picks.

Winning Streaks



©Copyright 2016 Vegas Top Dogs. All rights reserved. No portion of Vegas Top Dogs may be duplicated, redistributed, or manipulated in any form.