Sign Up To Receive
FREE PICKS Daily.
E-Mail Address:
Password:




Bet Sports Online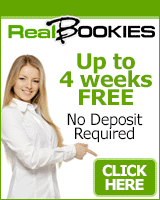 Mike Handzelek
MLB 27-14L41!Went 72%CBB!NFL went 41-16 72%overall!Record NFL RegSeas32-12 73%!9-4 Playoffs 69%!Went 70%Bowls& NBA is an unprecedented47-20 70%L6Yrs 57%TY 18'Madness68%-1of36W'gateNFLWChamps
With decades of handicapping experience, Mike's also played the games and always gives you the "on the field" experience. Originally hailing from the East Coast, his dad Jake introduced him to the business @ 13 then said, "do what you do best, remember where you came, have fun but always with a level head." After some years of trial & error, Mike's formula for winning has led him to bagging the holy grail being crowned World Champion winning the 2007-08 Las Vegas Hilton (now Westgate) Superbook NFL Championship with a 54-29-2 record good for 65%+. He also took home the 2007-08 NFL National Handicapping Championship @ various locations & is a 4-time NFL Champion @ VTD including highest winning percentage-(2020-2021 Champion). Also among his credentials, he is a 5-time money winner in Leroy's NFL Challenge for a few seasons and has won or finished in the money in numerous open & closed sharps contests online & off.

His next conquest is to take home the cash in a 10-for-10 ATS (not 5-for-5) weekly NFL Contest more grueling to win than the Westgate (old Hilton). He's not going to get stupid over night using a system that combines fundamental-technical-situational handicapping with a winning criteria that will remain in his brain. Motivating Mike even more is hearing these shrewd boiler room touts screaming they hit 70-80% all the time! This crap is what gives this industry a red flag. Mike feels this type of capper shouldn't document themselves at a monitor they manipulate by buying them out with cash. Anyone can play both sides or be a winner in giving out 50-75 smoothly- packaged categorical games of the year in every division, conference and sport imaginable that only result in being profitable in the 40-50 percentile of them. In this business, you must be innovative and be willing to roll with the punches. Utilizing multi-systems hitting on multi-levels lets the book know they can't attack you in a predictable area.

This new-age way of handicapping already has offshore books not knowing what hit them. That's how Mike obtained World Champion status. There are no shortcuts. He's hit about 60% overall (MLB-NFL combined) which more than doubles your money and then Mike gets paid and you get paid at the window. NOTE-- They took Mexican Baseball off the board in 2009 thru 2016 ( hit 17 games in a row) but maybe the offshore books may get enough nerve to put them backup every day so we dominate again for 2021. Mike's best 2015 MLB streak was 16-0.

In basketball, our overall record dipped in recent years. As a result, we have tweaked in a new system to rule once again as witnessed by his 2015-16 &2016-17 records to present in NCAA & NBA. We ARE FIRM BELIEVERS in Bankroll+Knowledge+Money Management+ Discipline = a high percentage of winners. You must go in each day with THE EYE OF THE TIGER and forget yesterdays wins or losses. Each day, you have to go in with an "out of the box" mentality where its understood you MAY pass or play. You must NEVER go in impulsive or anxious and must LOOK at the teams from a distance then analyze seeing the WHOLE picture. It's NEVER about a team but about value & consistency. You must visualize the prize. Writing things down and constantly seeing your realistic results/goal set works. If you believe in this approach, sign up & watch your account grow as we tell you specifically what amount to invest on each play by way of stars.

Your bankroll dictates $ per star. 10 STARS & above are the BIG plays. You'll get select plays (with some passes) because a higher percentage dictates higher yield. Play more money per star on a fewer amount of plays. That's Mike's formula!

We will be giving seminars on most aspects of gambling/money management/timing. Call the VTD office for details. NOTE OF LOGIC TO THOSE STILL ON THE FENCE---- Can a bank give you 5-10 times your investments in 6 months? I rest my case. The rest is up to you.
HOT STREAKS
• NFL 456-357-13 (57% for +$1481) Last 826 - All Picks
• NCAAB 283-196-6 (60% for +$3675) Last 485 - All Picks
• Soccer 22-4-3 (85% for +$2435) Last 29 - All Picks
Saturday, July 24, 2021

St. Louis Cardinals vs. Cincinnati Reds (MLB) - 7:10 PM EDT
Premium Pick
Pick: Point Spread: 1.5/-125 St. Louis Cardinals Rating: 9* Mike's Saturday Night Two-Barker
Loss

Click Here to View Pick Analysis

Detroit Tigers vs. Kansas City Royals (MLB) - 7:10 PM EDT
Premium Pick
Pick: Money Line: 123 Detroit Tigers Rating: 9* Mike's Dog Of The Night
Loss

Click Here to View Pick Analysis

View Previous Five Days' Picks




Last 30 Days' Results

• MLB 2021 23-10-1 (70% for +$5960)


>>> Click here to read about our guarantee policy and customer loyalty program featuring Bonus Bucks <<<



Sorry, there are no picks packages available at this time. Please check back again.

---

---

Weekly Premium Package
Not convinced? Follow & play my premium plays for a week @ $50, $100 or $500 a play (pending bankroll) & watch your bankroll rise! This package gives you a week of plays at an incredible $5 a day! Mike's 1 of 34 World Champion NFL Handicappers & is hitting around 60% overall in the NFL over the last 5 seasons with having won 5 of 6 seasons in MLB. What's stopping you now?


Monthly Premium Package (All Sports)
One month of winners will show you how I can win on a consistent basis to have you coming back again & again! I am in my 46th year of handicapping (started @ 13) and recently bagged the holy grail being crowned World Champion winning the 2007-08 Las Vegas Hilton Superbook NFL Championship with a 54-29-2 record good for 65%+. I also took home the 2007-08 NFL National Handicapping Championship. My overall records have clearly showed I win every month and every year. If that means the edge is found taking solid, proven and motivated teams on the ML or ML parlays, so be it. Forget odds, lay, play and win. Mike's lowered the price where everyone can get back their investment & more in 1 week!


Relentless Pursuit Yearly Package
This gives you the biggest bang for your buck as after a month you should have your investment back and much more! You get my regular plays in all sports for 1 year! Hit an average of just under 60% overall the last 6 years in the NFL. There's only a few cappers who've matched this consistency. A 2-penny player made $20,000 including double & triple plays so please do the math & practice money management on the way to a good fortune. Mike has consistently hit CFB & CBB over the past season & MLB will be his strongest to date being a boy of summer. Your investment is about $58 a month! This is the best low-risk high performance NO FEARS package to have confidence with in the market. Compare!






Mike Handzelek's NBA Finals Analysis/Review
Jul 19, 2021

Wednesday, July 14, 2021 Phoenix Suns vs. Milwaukee Bucks (NBA) - 9:00 PM EDT Premium Pick Pick: Point Spread: 4.5/-110 Phoenix Suns Rating: 9* Mike's NBA Attention Grabber (WIN off the BUY) Game 3 to me was a psychological low for the Suns as in they just didn't get up for it. It showed up in their shooting, having a low amount of shots in the paint & settling for mid-range conteste ...

read more

---

Mike Handzelek's NBA Analysis/Review With MLB Recap
Jun 20, 2021

Saturday, June 19, 2021 Milwaukee Bucks vs. Brooklyn Nets (NBA) - 8:35 PM EDT Premium Pick Pick: Point Spread: 1/-105 Milwaukee Bucks Rating: 8* Mike's Eastern Conference Championship Entry Exam Play (WIN) While NBA playoff home teams in Game 7's are a solid 109-31, the Nets have gone against that grain winning in Toronto in 14' & losing @ home to the Bulls in 13'. The deciding fac ...

read more

---




Sorry, there are no free picks available at this time. Please check back again.

Mike Handzelek Release Times
Posts will be up early at least 1/2 to 3 hours before our first posted game or earlier, less late information which happens more in baskets. Some days I will pass. We NEVER EVER play for action.

Lines are sharpest with less value during the week when there's an abbreviated schedule. That's why you'll see we may have passes during the week. Why? Simply put --- NO LINE VALUE! Remember quality beats quantity overall by far as you will see by my winning percentages. How many cappers can win at a high rate playing a ton of games? Practically none. If you want just action because the game's on, go elsewhere. If you want to win even if it means passing some nights (especially baskets) , then climb aboard.

Getting an established offshore book is crucial to timely getting bets in without a hassle at the exact line where we need to strike it. Playing the line @ OUR number NOT their number will put a phenomenal amount back in your pocket. This separates winning from losing. P.S. Illegal bookmakers thrive on this when they give last minute no teasers/ no pt. buying lines, finding the teams you love to move the line ATS against you & putting up NL on games where the line isn't sharp. Don't be a schmuck and give into these lose-lose-lose situations -- it's certain disaster.

Mike Handzelek Rating System
NOTE: NEW STAR FORMAT FOR FB PLAYS!!! Brief write-ups will accompany picks on selected games only (check NBA records L3 seasons). It's about winners & the number -not about a ton of information & stats. Valuable research time will be spent 100% on picking a high percentage of winners. That is what makes customers come back every NFL season and that is what they will continue to get. Be patient! Being very selective & playing less plays @ more units PAYS! Trust reaps rewards. Here's our new star-rated scale VTD now instituted. Mike's highest ranked plays will be Games Of The Year and given 10 STARS & counted as a 500 unit play. Other plays highest ranked (GOW-GOM) will be designated 9 STARS - are 300 unit plays. Very Strong to Strong plays will be f 7 or 8 STARS and are 100-15--200 units. Totals Plays are considered FREE PLAYS and should be taken very lightly. Yes, Mike takes the time (3-4 hrs. daily) then write an analysis on pivotal games as time permits. You'll know why I am on a particular side by reviewing our last 5 days. How many cappers today take the time to do this? How many just throw games out there just for action based on a gut feeling? Review 5 days of each capper & figure out the phonies. After reading through some game analysis that I post , this will give you a clear and honest feel for the teams for future use. I don't go on hiatus when on vacations like OTHER cappers so my personal guarantee is I WILL WORK HARD WITH NEVER-ENDING PURSUIT TO BRING YOU WINNERS!

By the way, I am a sports ADVISOR that offers advise to particular clients on an individual basis & not your typical tout just throwing out picks with a hard sell & little reasoning behind them. There's no excuse NOT to give it 110% because that's the only thing that restores integrity and respect in this difficult business. I stand by those words. Remember to also take losses with a grain of salt---I was taught DEFEAT is the soil from which VICTORY blooms. Never lose sight of that concept. It's a long season. Baseball usually starts slow but WAIT til' it picks up. You will enjoy your final stats! Get ready for some fall Vegas Contest College & NFL Selections for 2020-21! Practice money management diligently to succeed. Forget 1-2 week periods. This is a MARATHON & NOT A SPRINT! You're going to lose some weeks but it's where you're at after 17 in the NFL! If Mike's having a mediocre week, be sure to climb aboard the next week of games. Look for SIGNATURE weeks-they pay off immensely.

Mike Handzelek Money Management
Designate by your bankroll how much money you'll play per star and stick to your gameplan with unwavering diligence. Remember to buy to the right side of a key number and/or total. e.g. - OVER 40 1/2 instead of 41 1/2 or +3 1/2 instead of + 2 1/2. You'll save thousands IF you do this for selective games only where the number is sharp.

NEVER DOUBLE OR PRESS or play MORE THAN 5% of seasonal bankroll on 1 game!!!! Bleed the book slowly & don't give it back. That's how it gets done. Another e.g. You go UP a few stars when 1-3 ATS. You go down a few stars if you're 3 or 4-0 ATS. It's a long season and they'll be more winning weeks than losing You must have a short memory after losses to be effective in the long run. Losers always return to true form after their mini hot streaks so even they beat the sharps for short stints. CASINO PLAYERS NOTE:

Mike also holds an Atlantic City record of 24 consecutive winning sessions in a row. His winning strategy (more effective than card counting) is a breakdown of mini-sessions that concentrate on attacking certain designated patterns in the game of roulette.

His system WILL cash for the recreational bettor if he/she has time, patience & money management.

Winning Streaks



Today's Free Picks

Please check back for more free picks!




©Copyright 2021 Vegas Top Dogs. All rights reserved. No portion of Vegas Top Dogs may be duplicated, redistributed, or manipulated in any form.