Sign Up To Receive
FREE PICKS Daily.
E-Mail Address:
Password: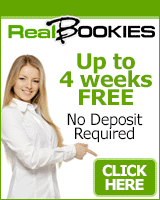 ?





Matt Fargo
Matt is on a 23-13 Run his last 36 NHL Plays! Next Winner goes on Sunday! MLB has profited $17,237 since the start of last season and Fargo is ready to start killing it on the bases!
With over 16 years of sports handicapping experience, my analysis, information and expert picks give you what you want.... winners! I'm not here claiming to be undefeated over the last 10 years and I'm not going to fill your head with any useless inside information, because it doesn't exist. I do my homework plain and simple and come up with the plays that give us the best chance of winning. When you win, we win. You will see that our angles, statistical analysis and handicapping approaches will make you a consistent winner. One of the most drawn on adages in sports handicapping is that it's not a sprint, it's a marathon. I cannot agree more. Consistency over the long haul is what every sports bettor should be interested in and that is what I provide. When the winning days outnumber the losing days by a large margin, I must be doing something right. Keep three things in mind when looking for sports service - Consistency, Honesty, and Integrity. You've found all three right here!
HOT STREAKS
• All Leagues 3014-2908-113 (51% for +$14543) Last 6035 - All Picks
• NFL 291-253-20 (54% for +$8058) Last 564 - All Picks
• NCAAB 667-599-25 (53% for +$3658) Last 1291 - All Picks
Saturday, April 20, 2019

Dallas Stars vs. Nashville Predators (NHL) - 3:08 PM EDT
Premium Pick
Pick: Money Line: -145 Nashville Predators Rating: 10*
Loss

Click Here to View Pick Analysis

Houston Rockets vs. Utah Jazz (NBA) - 10:35 PM EDT
Premium Pick
Pick: Point Spread: -2.5/-105 Utah Jazz Rating: 10*
Loss

Click Here to View Pick Analysis

View Previous Five Days' Picks




Last 30 Days' Results

• NCAAB 2018 13-7 (65% for +$5060)


>>> Click here to read about our guarantee policy and customer loyalty program featuring Bonus Bucks <<<



Fargo's 10* MLB Sunday Sweet Spot +$16,237 MLB L2Y
Matt is ready for another historic season! He has brought home +$12,237 in profits since the start of last year and he is expecting nothing short of another MASSIVE season on the bases. He steps out with another Top Play Sweet Spot for Sunday so do not think about missing it!


Fargo's 10* NBA Sunday Enforcer (+$3,411 NBA Run)
Matt is back on Sunday with a Top Play Enforcer that you cannot miss as the NBA Postseason action continues! He looks to extend his longterm NBA run of +$3,411 and is ready to turn the corner in the playoffs! Grab this HUGE Winner and CASH IT! Do not make a move without this info!



---

---

Fargo's All-Inclusive Weekly Pass
Get seven days of Matt Fargo's Winning Selections right here! Fargo isn't one of the best handicappers in the world for nothing - Consistent winning is the name of the game and Fargo has game!


Fargo's NBA Monthly Subscription Package
Get every play that Matt releases in the NBA for an entire month.


Fargo's MLB Monthly Package
Get One Month of baseball action right here! 30 days right now for one low price.


Fargo's NHL Season Package
It was a season for the ages as in 2017-18, Fargo was 162-106 (+$2,855) in the NHL and he is expecting a repeat performance this season! He is already off to a HUGE start so get on board now! Grab the remainder of the NHL Hockey Season now at this low price and guaranteed to show you a profit!


Fargo's All-Inclusive Monthly Pass
You asked for it and here it is! Get every play released from Matt Fargo for an entire month! This includes every play in every sport! This is a layup!


Fargo's MLB Season Package
MLB is rolling along right now as Fargo and his clients enjoyed a profitable first half of the season and he is expecting bigger and better to end the season! All underdogs, all the time!


Fargo's College Hoops Season Package
Matt has shown Profits of +$16,670 the last three seasons in College Basketball and he is planning on EPIC Winnings this season! Every play through the National Championship right here!


Fargo's NBA Season Package
Fargo has been an NBA killer for years and he is ready for a big 2018-19 season! He closed last season on an +$11,347 NBA run so do not miss any of the action!






Free Sports Game Preview and Prediction: Denver Nuggets vs. San Antonio Spurs (NBA)
Mar 4, 2019

Free Sports Game Preview and Prediction: Denver Nuggets vs. San Antonio Spurs

Monday, March 04, 2019 8:35 PM

Play: Point Spread: 0/-110 Denver Nuggets

Denver remains a legitimate threat to Golden St. in the Western Conference despite a pair of home losses in its last two games. Most recent, the Nuggets are coming off a loss to New Orleans and Saturday marked the first time since Oct. 20 ...

read more

---

Free Sports Game Preview and Prediction: Ottawa Senators vs. Montreal Canadiens (NHL)
Dec 4, 2018

Free Sports Game Preview and Prediction: Ottawa Senators vs. Montreal Canadiens

Tuesday, December 04, 2018 7:30 PM

Play: Money Line: -176 Montreal Canadiens

Montreal has lost six of its last seven games after a solid start to the season to fall to 12-10-5. The Canadiens are in the final game of their five-game homestand where they have gone 1-3 making this a big game to turn things aroun ...

read more

---




Sorry, there are no free picks available at this time. Please check back again.

Matt Fargo Release Times
Plays are released every morning for your benefit so you have the ability to shop around for the best lines possible.
Matt Fargo Rating System
All plays are rated between 7 and 10 units.
Matt Fargo Money Management
All games are rated by units and it is important to stick with those units to maximize your profits in the long run.

Winning Streaks




©Copyright 2019 Vegas Top Dogs. All rights reserved. No portion of Vegas Top Dogs may be duplicated, redistributed, or manipulated in any form.